This is a feature of the Premium plan.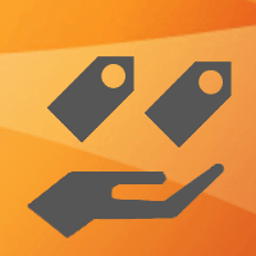 Note: These shortcodes are also available as Gutenberg blocks. You can configure the block without using any code or parameters. Read more about the block options.
If you don't know what is a shortcode and how to use it, you first may want to read this article.
Shortcodes
This feature consists of several shortcodes that you can place at different locations of the page, including widgets. The main parts create the menu and the body (for the posts).
[tag_groups_tpf_menu]
[tag_groups_tpf_body]
There are also optional shortcodes:
A field for messages that tell you how many posts were found. You can omit it and use only the notes that appear for some seconds in the top right corner.
[tag_groups_tpf_messages]
This shortcode doesn't have any parameters.
2. A reset button:1
[tag_groups_tpf_reset]
3. A menu to select the sort order. It is possible to customize the menu items and sort even by custom fields:
[tag_groups_tpf_order_menu]
4. A button to open the slider menu (see the layout parameter of the menu part).
[tag_groups_tpf_slider_button]
5. An additional text search field.
[tag_groups_tpf_text_search]
Note: Old shortcodes with the pattern tg_dpf_toggle_… still remain functional.
Example
Here comes the filter part:

[tag_groups_tpf_menu caching_time=60 display_amount=2 pager=1 persistent_filter=60 theme="dark" transition=fade operator="IN AND" layout="wide_tags"]

How many posts we found:

[tag_groups_tpf_messages]

And the posts go to a place that is sufficiently large:

[tag_groups_tpf_body theme="dark" layout="masonry"]

Footnotes
Any button with the class "tg_dpf_toggle_reset_button" will work as reset button.[↩]